A guide to using the News Panel
The News panel

displays a geotagged interactive newsfeed.
Open the News panel by clicking on the New panel icon

located on the left side of the map.
The newsfeed covers industry activities, trends, and geotagged news. The data is automatically updated several times a day via trustworthy sources, so you can remain up-to-date with the latest industry activities and events.
The News panel is automatically filtered as you move around the map or click on a country or other map feature - only news articles related to the map area or the selected feature will be displayed in the News panel.
Note: If there are overlapping map features, select the feature you are interested in from the list in the Info panel.
Once a feature is selected, the map will automatically zoom to the extents of that feature. Then, the news feed will be filtered to display only articles related to that feature.
In the example below, Germany has been selected in the Info panel. Germany is then highlighted on the map and the News panel displays only articles related to Germany.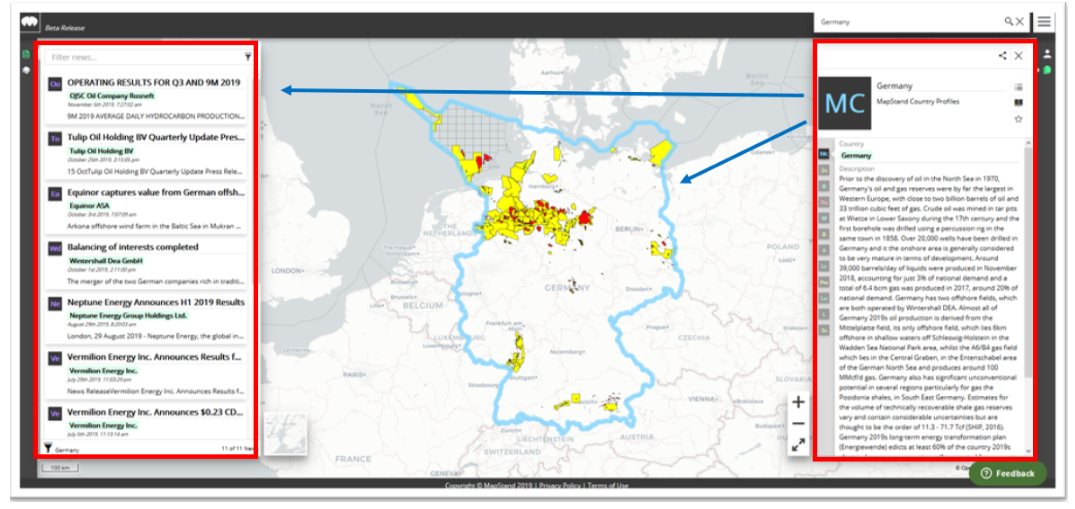 News articles are ordered by date and time of publication.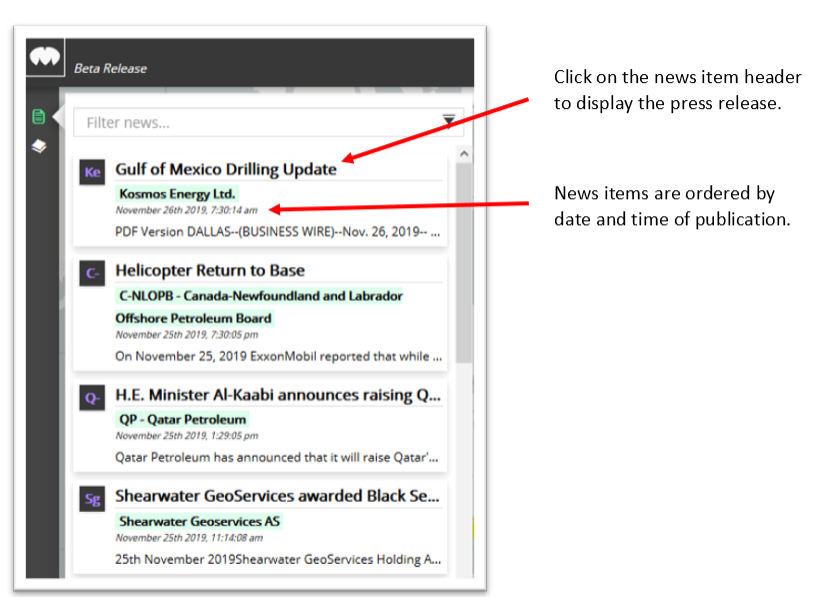 To display ALL news articles, reset by selecting the Home button (Magic M)

- found at the top left corner of the platform.
You can also filter the news using the filter news box:
For example, you might only want to display news items related to a particular country, company, field or well name.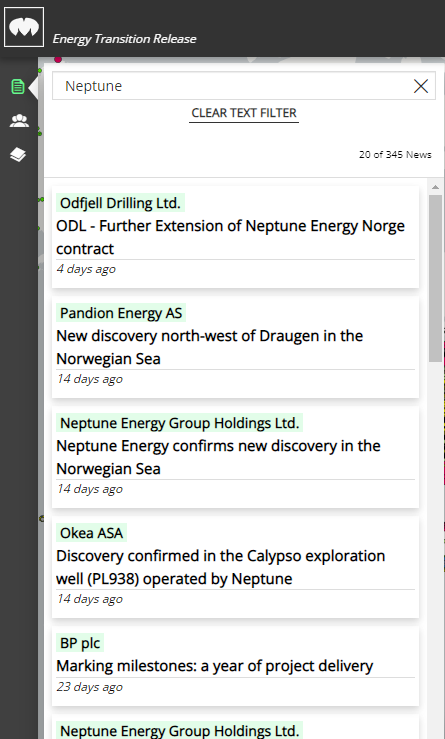 Open a news article by clicking on the header.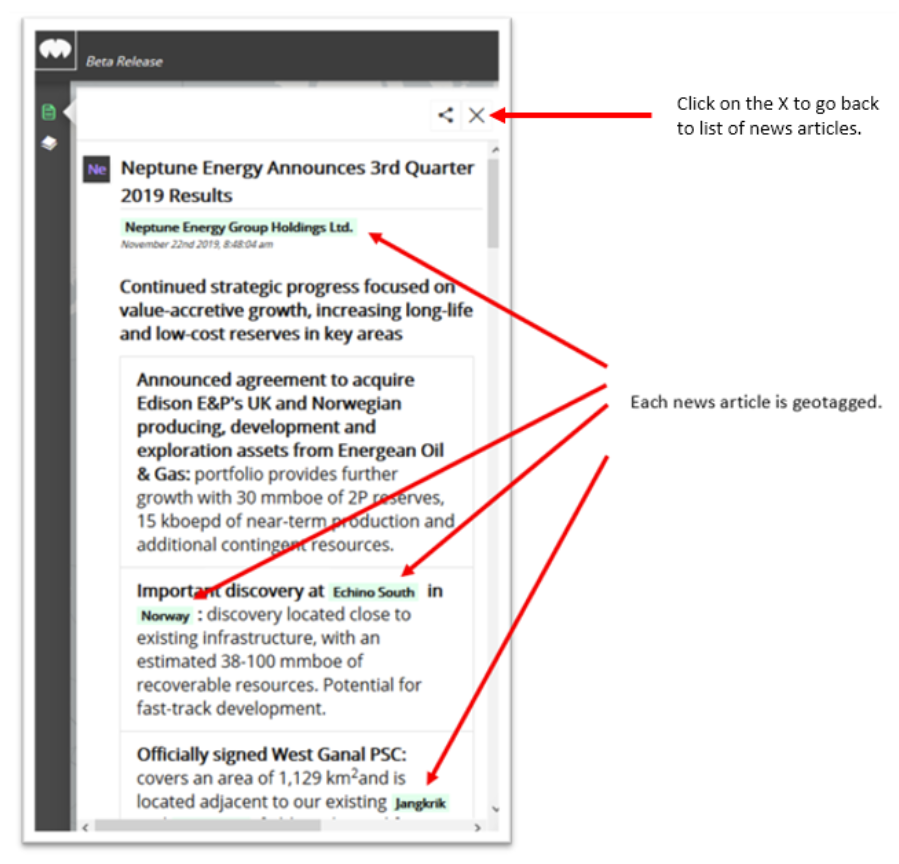 Clicking on a geotag will open the Info panel and the map will zoom to that object. In the example below, selecting the JANGKRIK field in the news article opens the Info panel about the JANGKRIK field and displays the field on the map.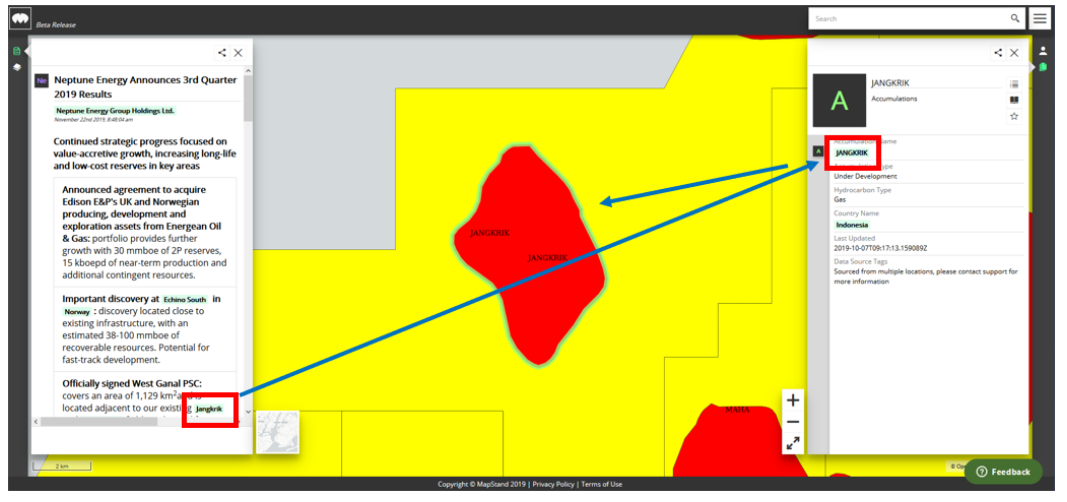 Keywords: news, news feed, newsfeed, news guide, news feed guide