February 2020 Release - new features
The latest platform update will be made available on 18th Feb 2020.
Highlights
Mobile version
Optimised user interface for mobile phone use
Newsfeed, Community, Info and Layers panels now located in the bottom navbar.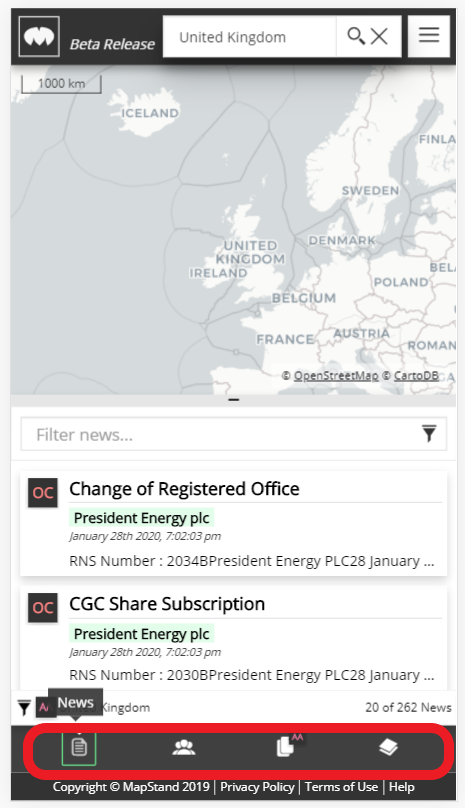 For ease of viewing - the page has been split. The top half displays the map, the bottom half displays the panel selected. Can drag panel up or down to expand or reduce it.
The map view has been simplified - 'pinch-to-zoom' instead of map controls. Basemap control removed.
The Profile panel is no longer available on the mobile version. Adding work/education projects and adding an asset to you profile is only available in the desktop version.
Help now available on the footer and as a dropdown link on the hamburger button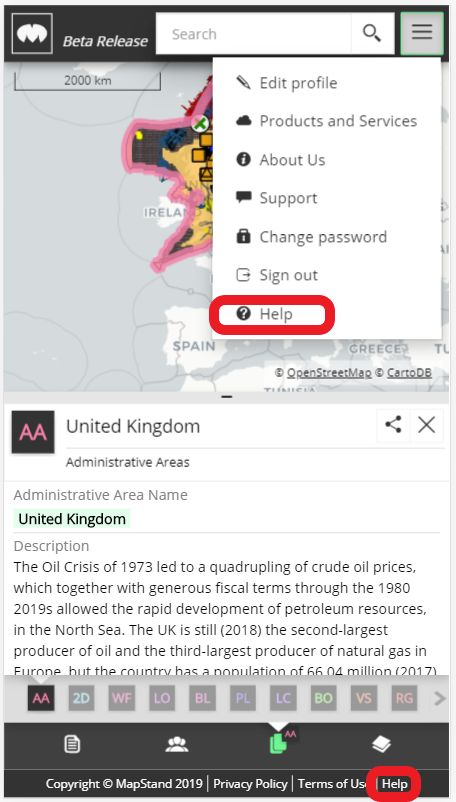 Desktop version
To make it easier for other MapStand community members to contact you, contact links have been added to the Profile panel: email, linkedin, twitter and website

New layers have been added: Rigs and Vessels have been separated, Planned 2D Seismic Surveys, Platforms, Floating Facilities, Terminals, Seabed Features, 2D Seismic Surveys (2D lines grouped into 2D surveys)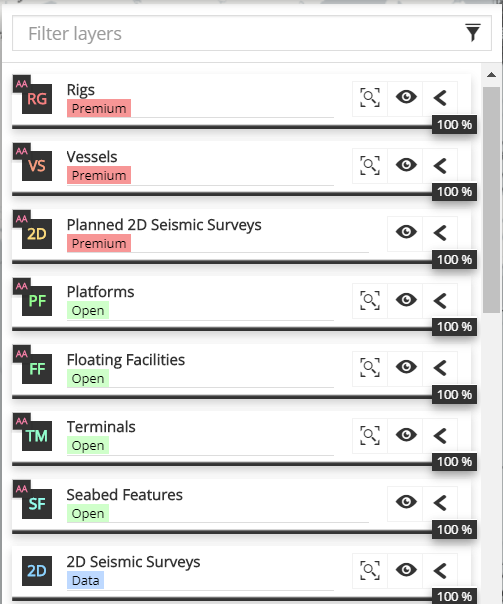 Layer styles have been updated
The HELP button in now located on the navbar and footer.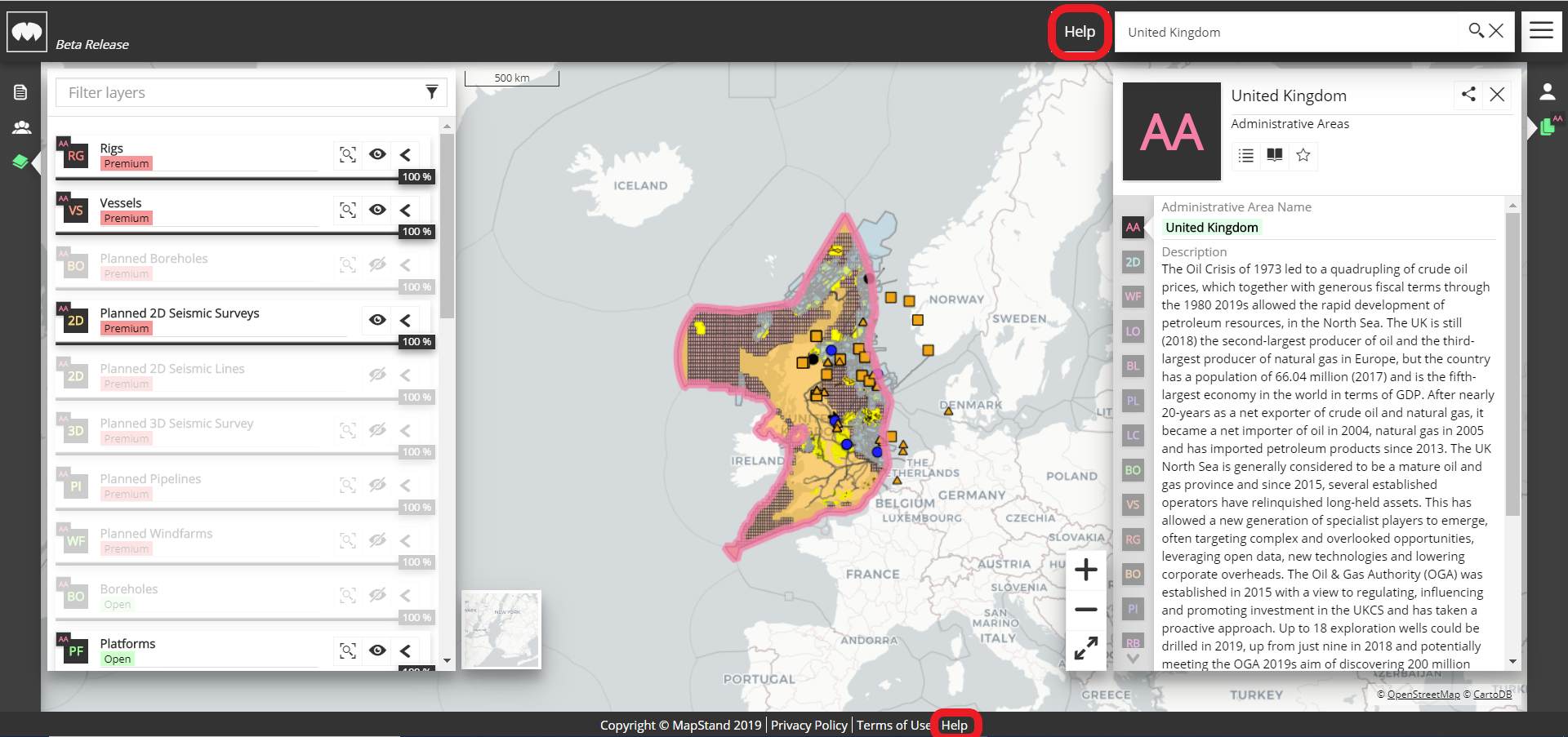 The "last updated" field now has a date format (ddd, dd MMMM yyyy hh:mm tt).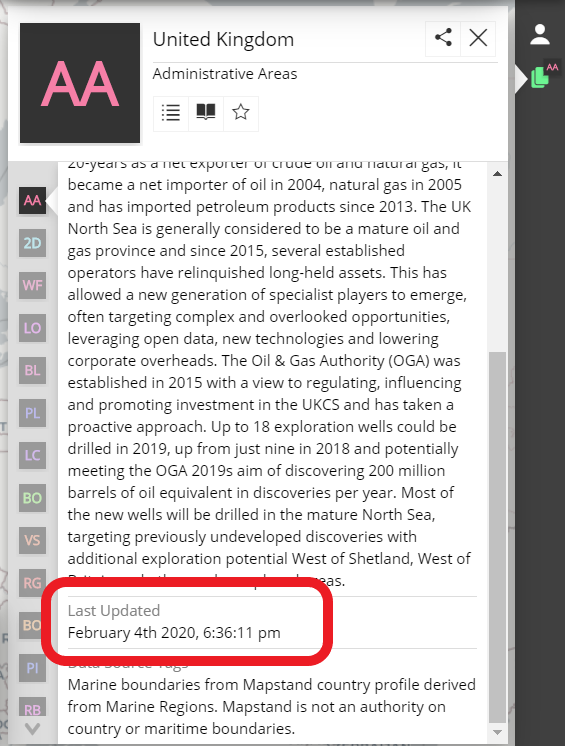 Previously had a timezone date format (yyyy-MM-ddTHH:mm:ssZ)

Keywords are no longer displayed in the Profile panel

The toolbar for adding a project/education/favourite to your profile has been placed horizontally (previously displayed vertically)