Maps - Table of Contents
In the upper left corner, click on the
to open the Table Of Contents (TOC from now on), of the map. The TOC shows all the datasets added to the Map and allows you to manage their properties and representations on the map.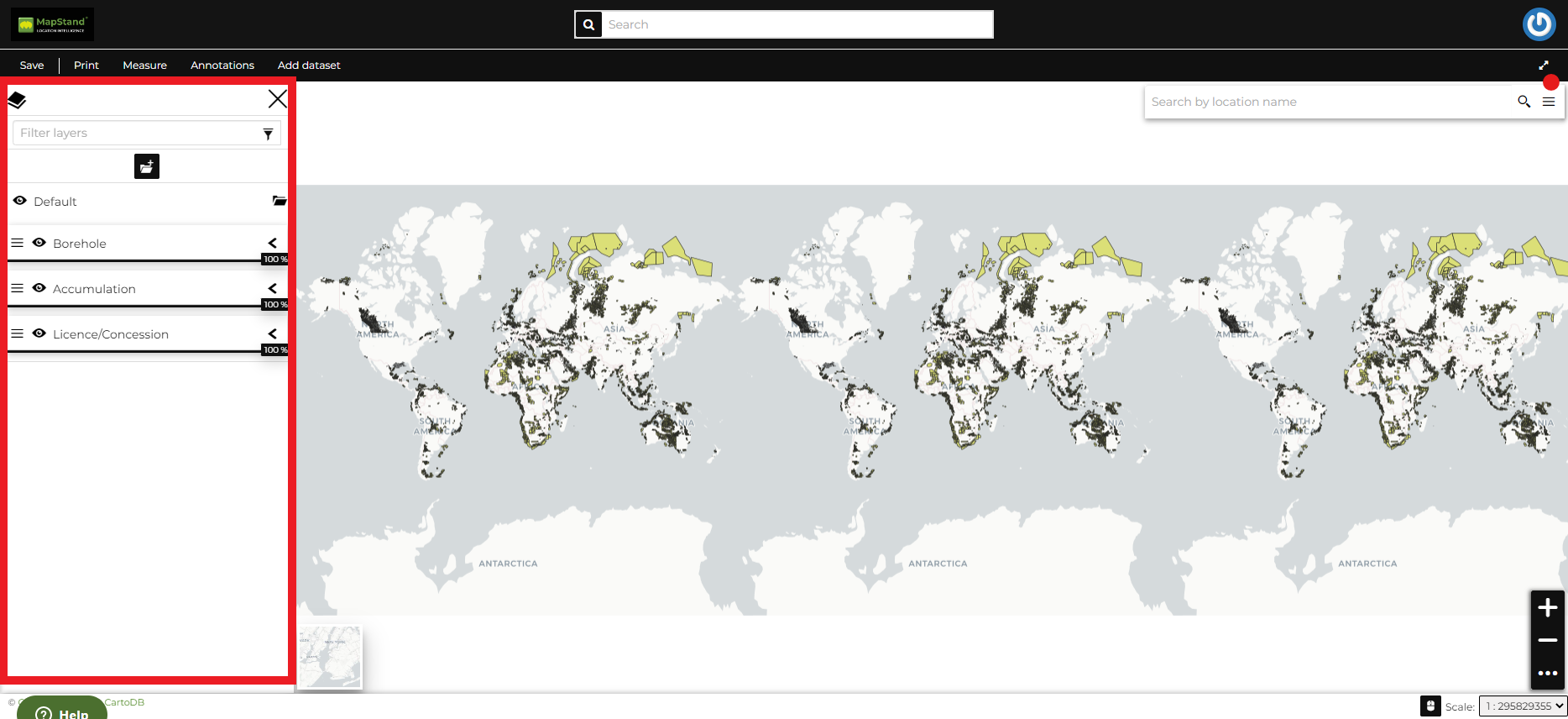 The Table Of Contents (TOC)
From the TOC you can:
manage overlapping layers on the map by shifting their relative positions in the list (drag and drop them up or down in the list).

filter the dataset list by typing text in the Filter layers field

manage the dataset properties such as Opacity (scroll the opacity cursor), Visibility (click on to hide, click on to display);
Scrolling the Dataset Opacity
manage Layer Settings; click on a Dataset from the list and the Dataset Toolbar should appear in the TOC.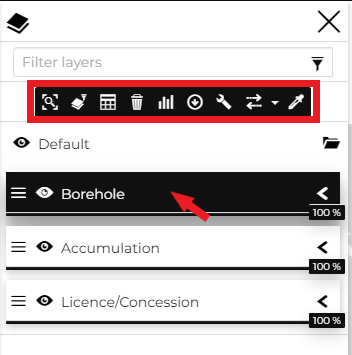 The Toolbar shows you many buttons:
to zoom to the layer extent;

apply a filter to the selected layer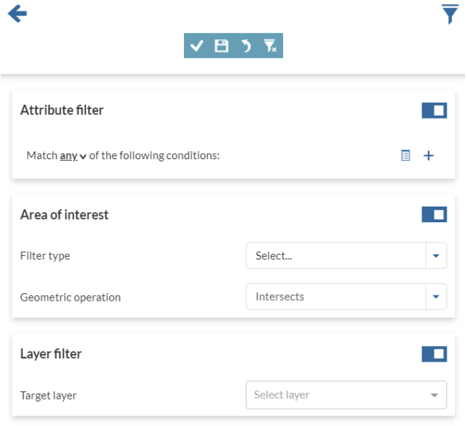 Filter Layers
to open the attribute table;

to remove the selected layer (click on the Remove Layer icon and confirm your choice);

Removing Layers

to create Map Widgets
to export the selected dataset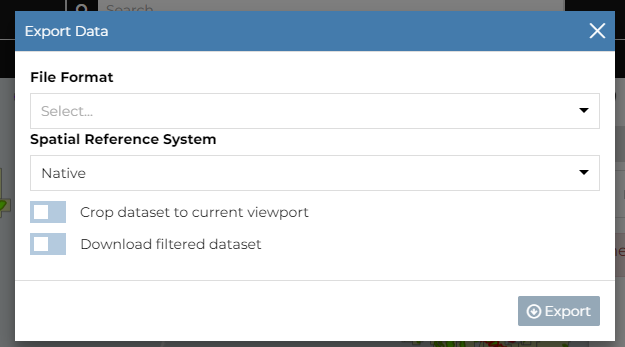 to change the dataset settings
to use the Compare Tool
to use the Style Editor to change the style of the dataset