How to remove or delete your MapStand account or unsubscribe from marketing communications?
Under GDPR, you have a number of rights, which are aimed at giving you control about how your personal data is used by us. Privacy Policy
Accessing your personal data
You have the right to see what information we hold about you and the purposes for which we are using it. In responding to such a request, we will ask for proof of your identity, to ensure that we do not send you personal data to another person. We will respond to any requests as soon as possible.
Amend your personal data
You may ask us to make any changes that you consider necessary to make the information accurate, please let us know and we will rectify this as soon as possible. We will require that you satisfactorily identify yourself to demonstrate your entitlement to view this data.
Opting out of marketing communications
If you agreed to receive a marketing emails on signup and no longer wish to receive them, please note you have the option to "opt-out" by clicking on the unsubscribe link provided at the bottom of each marketing communication we send you. Alternatively, you can unsubscribe via the MapStand platform. Simply select the Hamburger icon and click on Your Account: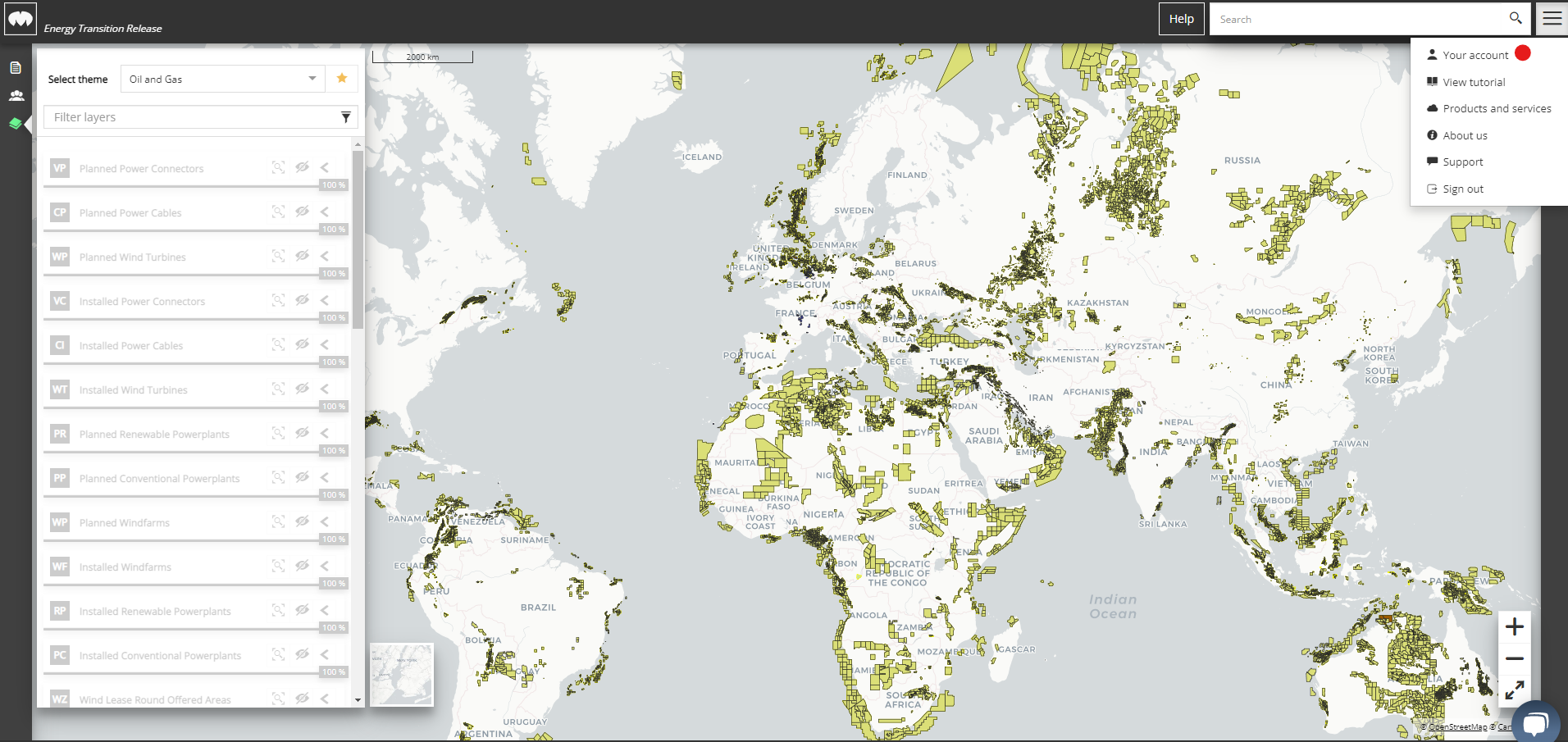 Simply toggle Email notifications off to unsubscribe entirely from our marketing communication, or from out newsfeed activity. Other email such as company news and technical notifications may not be opted-out.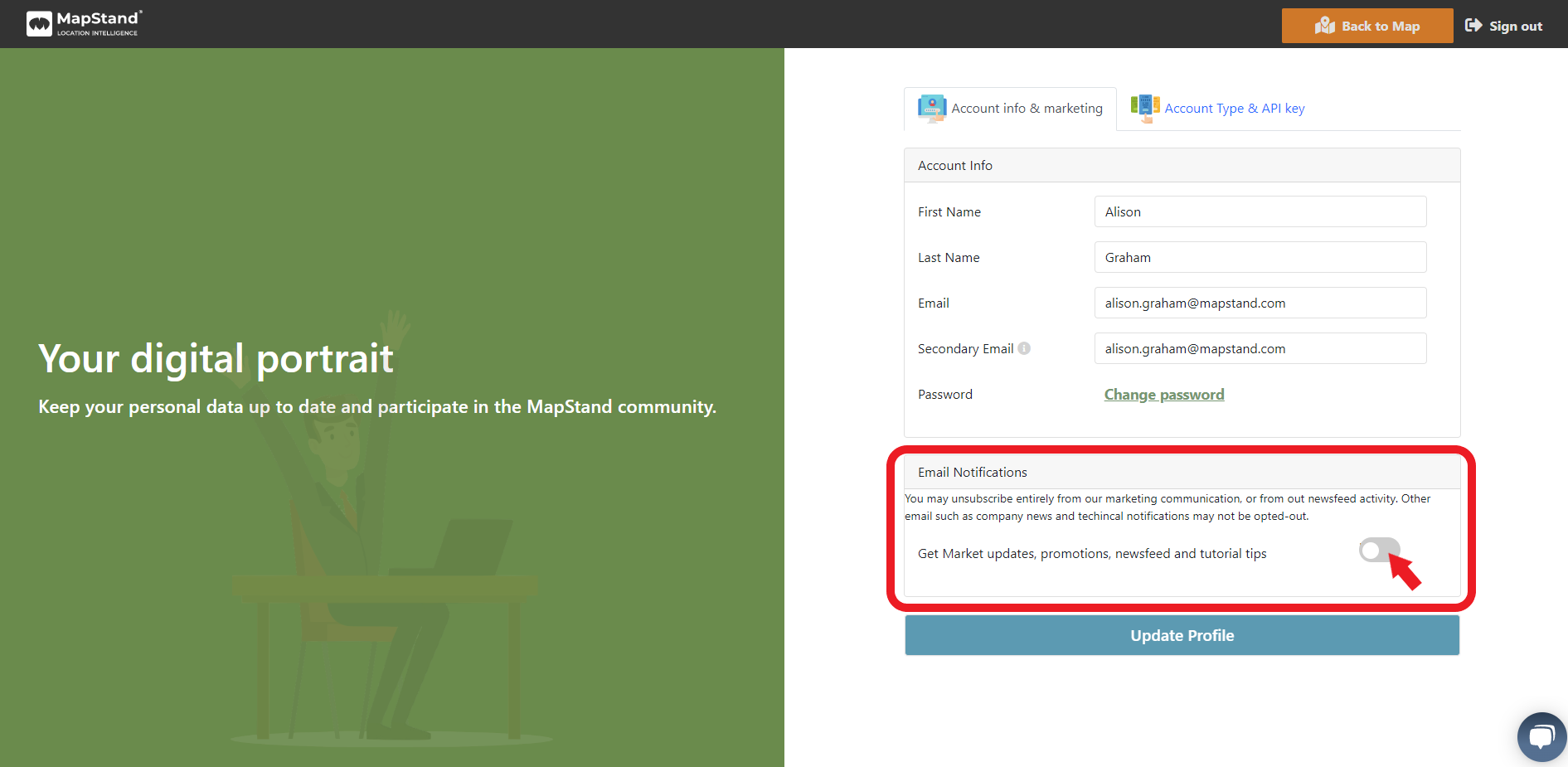 Remove or Delete your account / Delete your personal data
If you wish to remove your MapStand account, your personal data will also be deleted. We will review any request on a case-by-case basis. We will respond to you as soon as possible.
For all requests, please contact privacy@mapstand.com